Viewing VoiceThreads shared with a Group
Any VoiceThread that has been shared with you will appear on your Home Page by default. You can browse through those VoiceThreads and tap on any one that you would like to open.
If you would like to narrow down your view to just the VoiceThreads shared with a particular group, you can select one single group to view at a time.
Start on your Home Page.
Tap on the menu icon in the top-left corner.
Tap on "Groups".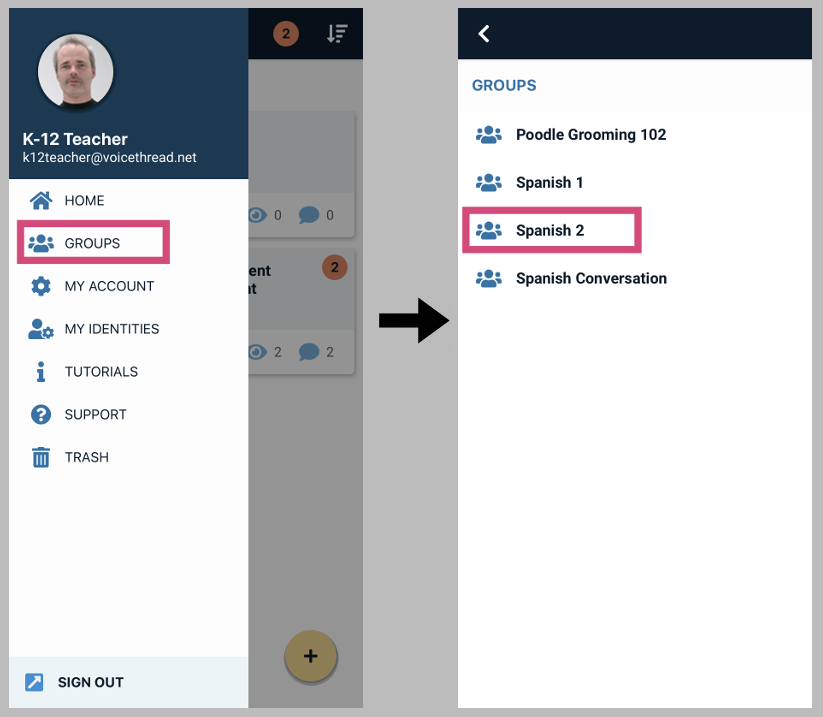 This will show you only the VoiceThreads shared in that one group or course. Tap the back button in the top-left corner to return to your Home Page.